After years of proven expertise with time-tested, state-of-the-art products, IntrinsIQ team has celebrated the achieved milestones. We are proud to partner with some of the industry's finest technology providers. We choose our business associates carefully, ensuring that each meets our rigorous standards of quality, credentials, and service.
Each member of our extended family contributes a valuable asset to the core of our business, helping us to provide our clients with seamlessly bundled solutions. We invite you to learn more about how each of our partners can help you achieve your goals.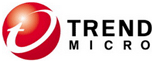 For more information on becoming a certified IntrinsIQ partner please contact us directly at 604.288.8270 or submit an online application.